At EnterBridge, we deliver innovative software solutions to our partners to drive forward the growth and success of their business. But of course, what makes an organization different from any other are the people behind it and the beliefs they live out through their work.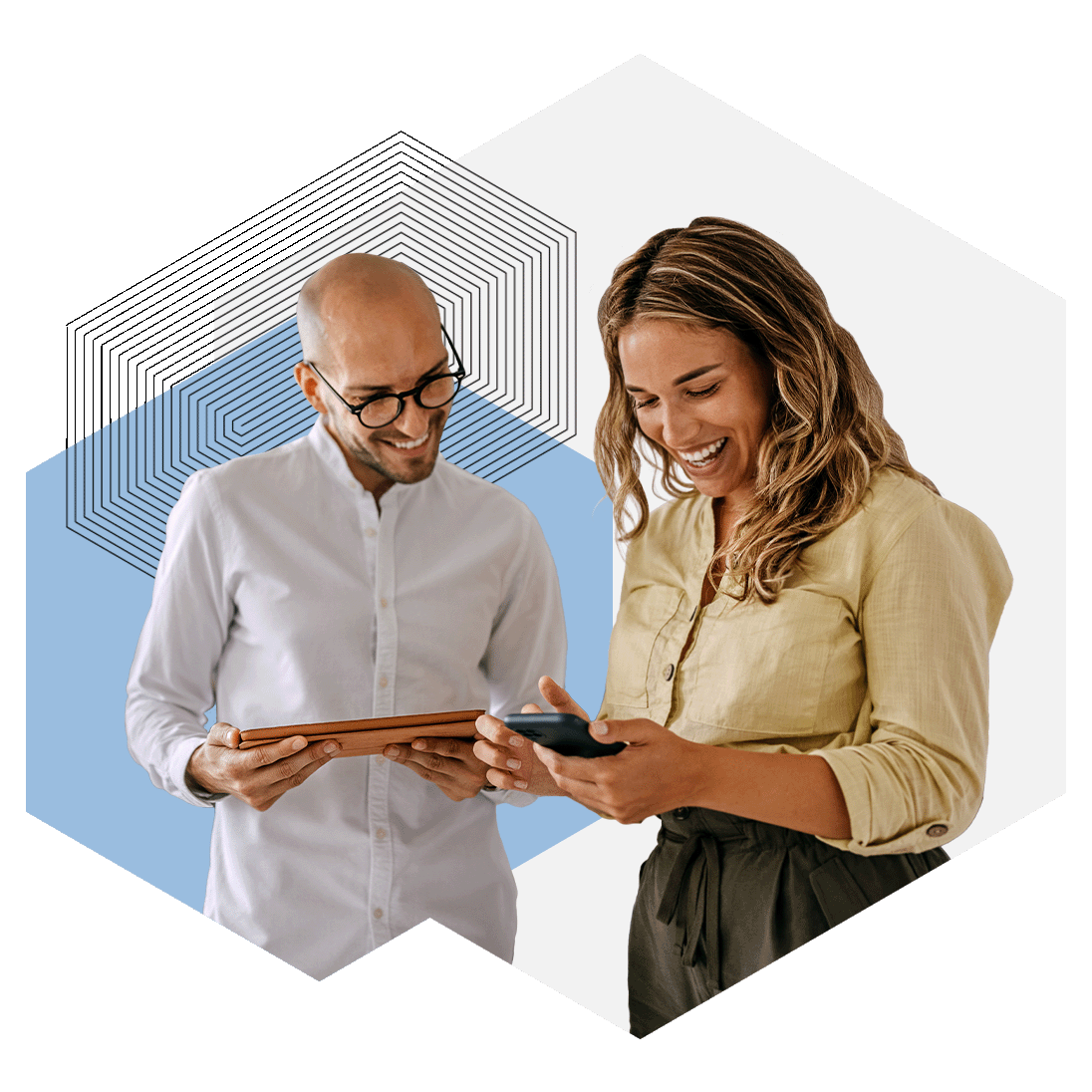 For over 20 years, we've crafted solutions for businesses built on the mission to help enterprise companies adapt and scale in an ever changing landscape.

At the core, our team continues to fuel this mission and drives forward to innovate and create unique solutions for our partners. We focus on finding business-minded and strategic leaders who create long-standing partnerships that ultimately feel more like an extension of your team.
Leadership Principles
Business is more than revenue and profit; it's a platform to show up in the world with excellence and lead others to do the same. These are the principles that guide us as we strive to do that.
Start with the Customer
Leaders start with the customer and work backwards. They re-earn our customers' business every month. They are diligent at winning our customers' trust. They view customers as partners.
Take Action
When faced with ambiguity, leaders don't wait around until they are told what to do. They make decisions using good business judgment and blaze a trail for others.
Be a Lifelong Learner
Leaders are constantly looking for ways to improve themselves and their knowledge of the business landscape. They are curious about new technology, processes, and techniques. They actively explore new possibilities.
Deliver Results
Leaders deliver the promised solution in the committed timeline. They raise their hand early when a project is off track and provide a new path to success. They get stuff done.
Build Strong Teams
Leaders focus on elevating their team members. They identify unique strengths of each team member and maximize the impact of those strengths. They take their role in coaching others seriously. They hire people that make their team better.
Own It
Leaders take responsibility for their performance and their team's performance. They view their scope as their own.
Level Up
Leaders have high standards for themselves and others. They are always looking for ways to be better than they were yesterday. They seek feedback instead of avoiding it. They are hungry to improve.
If you're a business-minded, strategic, and innovative professional who's ready to create value for companies, we'd love to hear from you.