Revolutionizing the Healthcare Revenue Cycle with RPA for HCD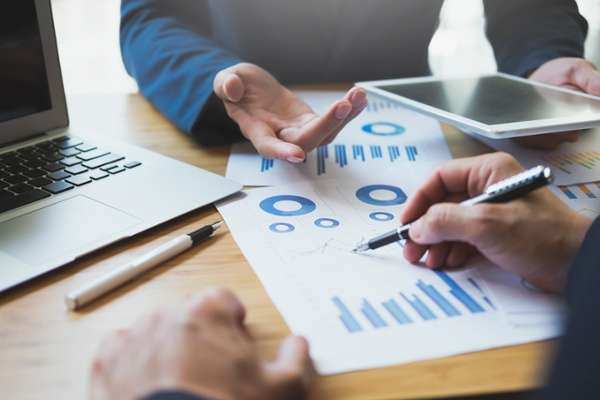 416
manual annual hours saved
0%
error rate on resubmitted claims
95%
decreased time for task completion
October 12, 2022
Home Care Delivered implemented robotic process automation to streamline the claims transfer process – resulting in a 95% decrease of the time it takes to run the process in the revenue cycle management department per week.
The Client
Home Care Delivered is a medical supply distributor with a 26-year history of exceptional customer service. Not only do they process all the necessary insurance paperwork for their customers and discreetly deliver supplies within 48 hours, but they also provide top-of-the-line educational resources for the use and maintenance of their products. They are leaders and trailblazers in the durable medical equipment industry.
Background
In healthcare, the revenue cycle is notoriously complex. Navigating regulatory compliance, insurance claims, and slow reimbursement rates puts strain on hard-working healthcare administrators. As a long-time innovator in the durable medical equipment industry, Home Care Delivered decided to leverage robotic process automation to revolutionize their revenue cycle.
Claims Transfer
Among the revenue cycle management team's numerous responsibilities is the transfer of claims from a patient's primary insurance to their secondary insurance. Before RPA, 2 employees spent 4 hours a day twice per week to manually transfer claims in a healthcare data management software.
The process required the revenue cycle employees to receive a spreadsheet from their supervisor and determine which claims needed to be transferred to secondary insurance versus which needed to be resubmitted due to a denial. After identifying how each claim should be processed in the spreadsheet, the employees would login to the data management platform, search for each individual claim, and complete the necessary actions to either transfer or resubmit the claim.
Of the estimated average 250 claims per day that need to be either transferred or resubmitted, the RPA bot can typically process 70% of the claims, leaving 30% claims as 'exceptions' that need to be manually processed. What previously took 2 employees 8 hours to accomplish in a week, 1 software bot can accomplish in approximately 25 minutes per week (5 minutes per day).
The Process
Once initiated, the bot locates the claim spreadsheet on the file server and begins verifying the data. Each claim is sorted into either 'buckets' or exceptions. The first bucket would be all the claims from the spreadsheet that were previously rejected. The second bucket is all the claims that need to be resubmitted. The exceptions are claims that will need manual attention. After the claims are sorted into 'buckets,' each bucket is processed and dealt with by the bot based on established criteria.

While the bot is processing each bucket, it will filter out any additional claims that may be exceptions.
Overall Impact
After implementing RPA for this process, the HCD revenue cycle team experienced a 95% decrease in the time it takes to run this process. The employees spend this reclaimed time working on claims denial management. Anyone in healthcare administration could talk about how crucial denial management is. A bulk of revenue is lost everyday due to insurance claims being denied. With the help of robotic process automation, HCD collects more revenue each day – increasing their bottom line and keeping their employees happier and more satisfied with their jobs.
When asked about the overall impact of automating this process, Becky Ostrowski, (Director of Revenue Cycle Management at HCD) remarked, "The most notable impact in my mind is the elimination of human error. Every denied claim that the bot resubmits [for us] is received and adjudicated for payment."
In summary, because of automation, HCD experiences decreased labor costs, higher employee satisfaction, a 0% error rate, and increased revenue flow.
Conclusion
This process is one of five processes that HCD has automated with RPA. Part of the reason why they have been so successful with RPA is having a rock-solid internal center of excellence that monitors existing automated processes and champions new processes to be automated. Read here about how to assemble a center of excellence within your own organization and find success with robotic process automation.