How RPA Helped an Insurance Company Increase Revenue by $100k Annually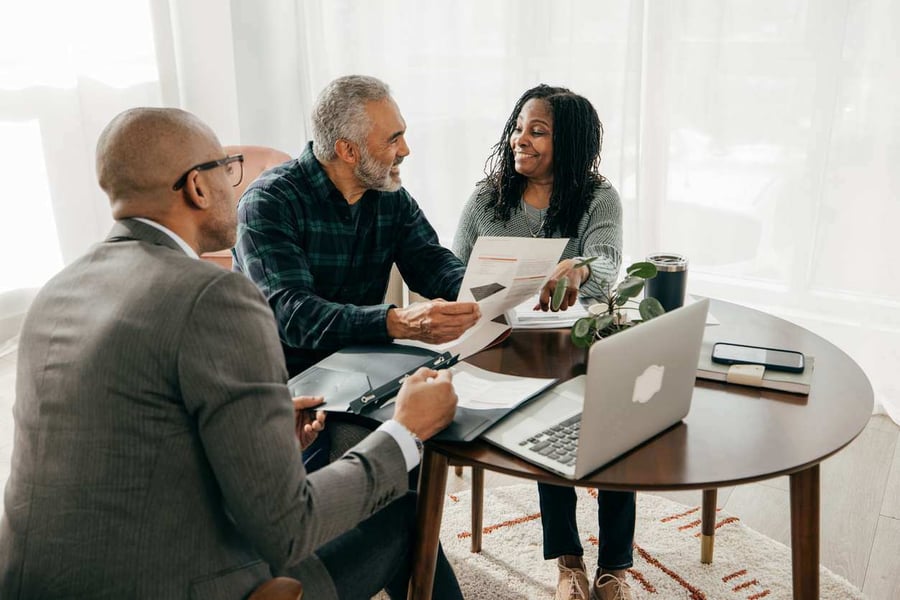 100k+
increased annual revenue
97%
decrease in time required to complete task
January 19, 2022

Insurance,
RPA
DPL Financial Partners' operations team was spending 5 hours a week checking contract statuses for pending annuity purchases on individual carrier websites and updating SalesForce. Now, a software bot accomplishes the same task in 10 minutes.
The Client
DPL Financial Partners was founded in 2018 with the mission to disrupt the annuities and insurance industry. They were one of the first to offer commission-free life insurance products. They partner with 2,000+ financial advisors to provide these low-cost product offerings, custom software, and consulting services.
Background
Insurance is a unique industry usually characterized as slow to modernize. DPL Financial Partners seeks to change this stereotype by implementing innovative solutions not only in their product offerings, but also in their internal processes. The company has embraced robotic process automation as a part of this mission.
Before RPA
Before implementing robotic process automation, Shelby on the operations team at DPL was spending 5 hours each week of her valuable time logging into several carrier databases, checking contract statuses, and manually updating that information in SalesForce. It is a critical business operation that needs to happen at least once daily.
For a forward-thinking company like DPL, they were ready to find an innovative solution to give Shelby hours back in her work week to devote to high-value tasks; tasks that will generate more revenue and growth within the company.
The Process
The process runs for 5 minutes twice a day; once at 11am and once at 3pm EST. The bot logs into SalesForce, downloads an 'opportunity' report, and then navigates to individual carrier websites to compare data.
The bot searches each site for record matches and extracts pertinent data like issue date, issue amount, etc. If a match is found and the status has changed, the bot will navigate to SalesForce and update the opportunity to 'in-transfer' or 'closed.' This significantly simplifies the opportunities tracking process, allowing a seamless understanding of pending vs. closed contracts and revenue gained.
Overall Impact
The bot can easily navigate each site differently to achieve the same result and update the SalesForce database accordingly. Shelby has now reallocated her time to processing more applications for annuities.
Assisted by a separate RPA process, Shelby can process at least 30 applications a week, usually more. Applications represent new customers that she now has more time to communicate with, follow-up with, and improve customer service for; all these activities have greatly increased monthly revenue for the 5-year-old startup.
Additionally, the bot executes the task with a zero percent error rate, allowing SalesForce to be consistently updated with correct data. Before RPA, SalesForce would be up to date once weekly; now, because the bot runs twice daily, SalesForce is always up to date with the most accurate information. No sale goes untracked.
It's estimated that as a direct result of implementing automation with EnterBridge, DPL saves at least $100,000 a year directly to the bottom line. This is not even mentioning the revenue generated from RPA enabled sales. The ROI on robotic process automation was received in less than 6 months.
Conclusion
After the success found with automating this one process, DPL Financial Partners has worked with EnterBridge to identify other processes and departments where RPA should be implemented.
DPL Financial Partners is not only a client of EnterBridge RPA, but also of our Enterprise Software Solutions division. The Chief Technology Officer at DPL, Todd Nuckols, said of our partnership, "EnterBridge is our long-term strategic software development partner. We have a dedicated team of developers that know our business so well that we feel like they work with us in-house. It's a great thing to have such a mutually beneficial partnership."
We partner closely with DPL to build and support an innovative software infrastructure to bolster their rapid growth. This partnership is a long-term collaboration and reflects EnterBridge's core values – to consult and deliver strategic software products that will help businesses achieve their most important objectives.