Achieving 95% Time Savings with Automated Account Reconciliation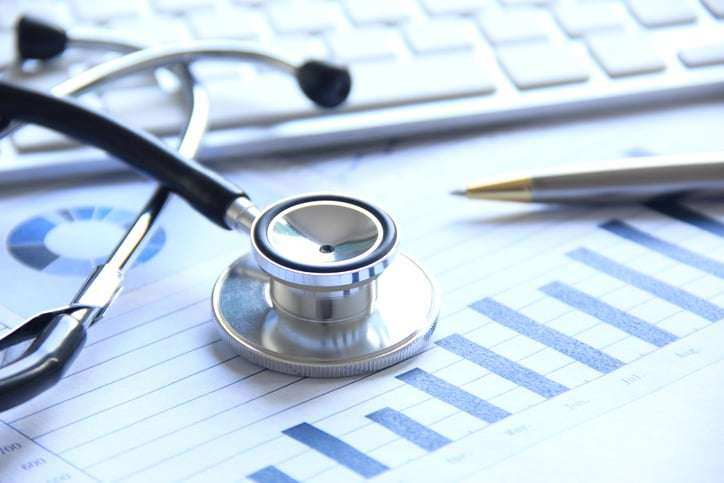 95%
decreased task completion time
March 15, 2022

Banking and Financial Services,
Hospitals and Healthcare Systems,
FinTech,
Robotic Process Automation,
RPA
At OrthoLoneStar, EnterBridge leveraged Robotic Process Automation to extract data from their billing software and reconcile it with their bank – resulting in a 95% decrease in the time needed to manually complete the task.
The Client
With 46 locations, 169 physicians, and 1,186 employees, OrthoLoneStar is the largest independent orthopedic practice in the state of Texas.
The group is comprised of award-winning physicians with lengthy records of outstanding leadership and orthopedic expertise.
Background
In the healthcare industry, optimizing the revenue cycle can be daunting. Declining claims reimbursement rates, evolving health policies, siloed technology and other challenges make managing the revenue cycle increasingly complex.
For a company like OrthoLoneStar, who puts so much emphasis on providing top quality orthopedic services, managing manual administrative tasks and removing barriers that prevent revenue collection is imperative to maintaining their high level of care.
Account Reconciliation
Before implementing robotic process automation, accounting manager, Tuat Dang, logged anywhere from 4 - 8 hours a week on manual account reconciliation.

After a deep analysis and thorough evaluation, the team at EnterBridge fully understood the problem OrthoLoneStar was facing. They were then able to create a software program to completely automate the process and have it completed in under 15 minutes each week – that's over 95% faster than manual work with 100% accuracy.
The Process
Here's how it works. After the EnterBridge development team captured the business logic and step-by-step process, they programmed a software 'bot' to mimic a human's keystrokes, understand data, and compile a comprehensive report. The bot can open a browser window, navigate to OrthoLoneStar's billing application, and search for deposit batches based on a number of criteria. After pulling up the batch, the bot sorts each data point and creates a summary spreadsheet with the data formatted correctly; and having filtered out payments that are not yet posted. It will put out an error message if the amount from the billing software does not match the amount in the company's bank accounts. The report is then emailed to Tuat for approval.
Overall Impact
With the time saved on this critical, yet mundane process, the company is able to reallocate Tuat's saved time to higher value tasks that generate the company more revenue. It has also lead to an overall increase in job satisfaction for OrthoLoneStar's accounting team.
Robotic process automation gave OrthoLoneStar's human workers 256+ annual hours to spend on higher value work, which equates to approximately $10,000 of annual costs saved.

This success was just the tip of the iceberg, based on automating just one process. The automation in total took approximately 80 hours to complete by the EnterBridge development team.
Conclusion
With the success of the initial process, making the business case to internal stakeholders is documented and concrete. The value savings of this tool will allow the company to redeploy valuable resources to more revenue generating activities. OrthoLoneStar can continue to grow, expand, and offer top quality orthopedic care to their Texan patients.